COVID-19 TESTS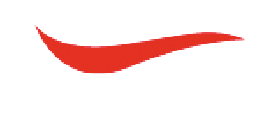 Rapid Antigen Test
Antigen tests detect certain proteins in your body that are a part of the Coronavirus. Which is becoming more and more important for travel, events and reopening businesses. A positive detection can be quite accurate, however the test is potentially not as sensitive as a molecular test. A positive Antigen test might need to be confirmed with a subsequent PCR test.
Results are available within 30 minutes, or 1 hour at busy times.
PCR Test
Also known as 'The Gold Standard' Covid-19 test, the RT-PCR test is a NAAT (Nucleic Acid Amplification Test) and is commonly needed for international travel.
The test is designed to identify current infection.
Cost is €119 in total and includes arrangement of appointment, sample taking and communication of results.
Our results are consistently issued on time and are reliably accurate.
Short clinic visit (5-10 minutes).
Swab sample taken by us from your throat/nose and processed at a recognised and fully HSE accredited laboratory in Dublin.
Result is e-mailed to you by Hibernian Healthcare, 12-24 hours from 4pm. Result is sent with an E.U. Digital Certificate which includes a Q.R. code and a "fit to fly" certificate which is valid for all international travel.
E-mail access for your booking 24/7.
*No children under 3 years of age for either Antigen or PCR's
To book an appointment click here to book online, e-mail info@citytest.ie, or telephone 01-6799242
For group booking inquires please email to corporate@citytest.ie